Representing Great Britain at this summer's rescheduled Tokyo 2020 Paralympic Games, RFU Injured Players Foundation client Jack Smith was among the squad of 12 athletes to achieve gold at wheelchair rugby.
Dedicated to the sport and training five days a week, when he was selected and phoned his mum Janet she burst into tears and Jack understood how much his achievement meant.
Becoming a Paralympic champion was, he says: "Just crazy. It really hit us when we got home and saw what it meant to others, it was 'Wow, this is the real deal!'
 "We had 20 minutes after the final before the medal presentation and all of our phones were going. Everyone back home was over the moon. All my family and friends were watching at my mum and dad's. I Facetimed them and they were quite incoherent, and it was only lunchtime at home!"
EVERY GAME WAS TOUGH
Jack says: "This was my dream for six or seven years and every game was tough. We knew we had to win our first game against Canada to have a chance of qualifying for the semis.  Once we overcame that we were pretty sure we could beat New Zealand.
"Then we started really well against the USA, took a significant lead but managed to throw it away and lost.  When we beat Japan in the semi-final, we knew we had a medal which helped but playing the USA who had already beaten us was a challenge.
"We looked at the video and talked about what went wrong in meetings and went out there for the win, but I don't think many of us believe it still!"
MESSAGES FROM IPF CLIENTS
"The IPF were so great and I was getting messages from other clients that I haven't met.  Everyone was fantastic.  I'm off to my old club Billingham to show them my medal and take them a vest for the wall."
Jack says the interest from the gold medal game has seen new players wanting to try wheelchair rugby and he hopes it brings some finance into the sport and that young people with challenges may be inspired "by the story rather than me personally."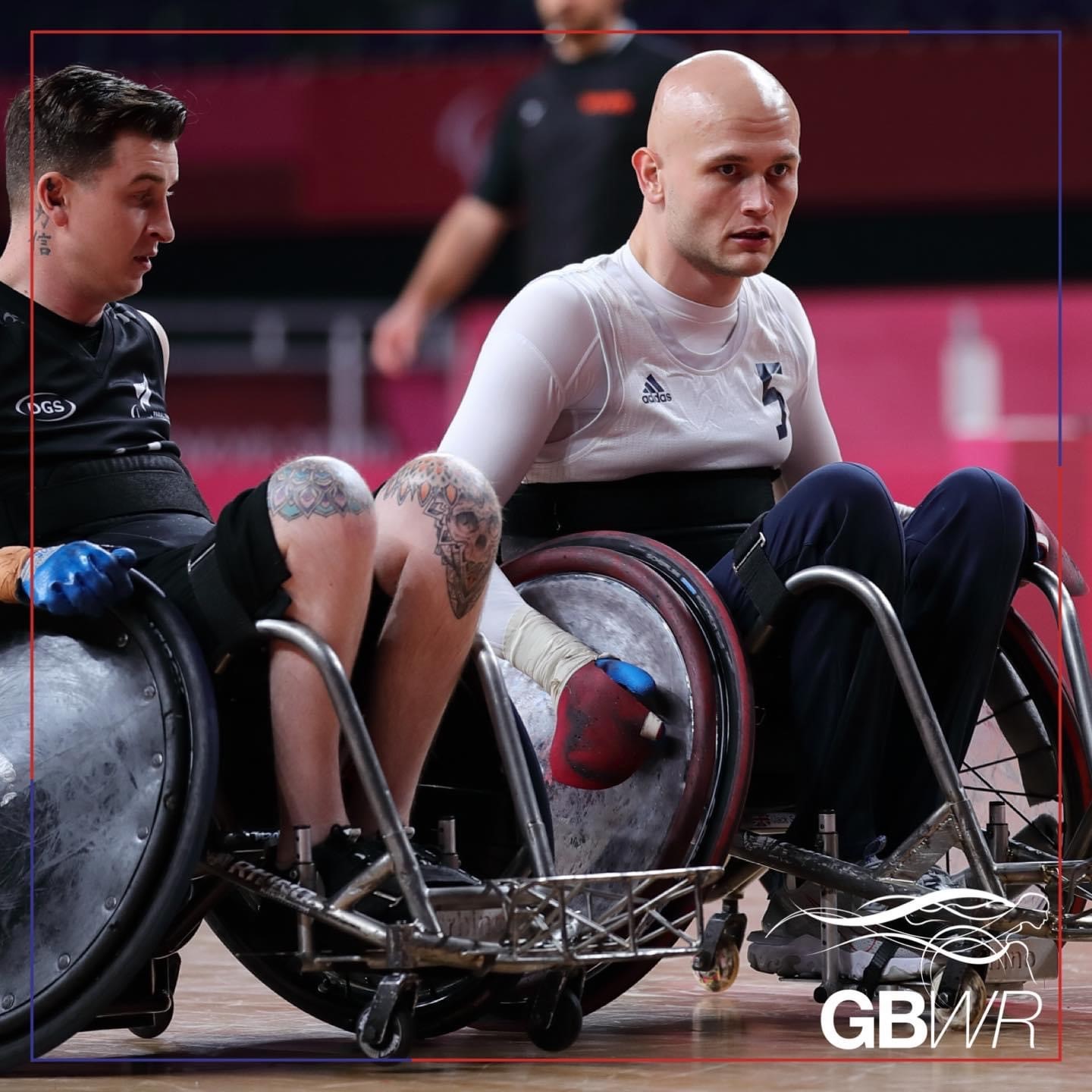 It is an inspiring story. With a diagnosis of Hodgkins Lymphoma at 16, a couple of weeks before his injury playing for Billingham v Darlington in the County Cup, his consultant had told him to "live my life as normal and just carry on playing rugby."
At North Tees Hospital he had spinal surgery after his injury, before three months' rehab at The James Cook University Hospital spinal unit.
"I went home to my parents, and everything was done for me. My family's support was massive, the IPF brought me a laptop to help my rehab and a signed England shirt. Later they funded a hand cycle so I could go out at weekends with my dad, Graeme."
At one point Jack cycled for 12 hours around Brands Hatch to raise funds for the IPF. "I didn't realise it was so hilly," he laughs.
With vocational rehab, Jack progressed to becoming independent and moved into his own accessible property, with an IPF funded through the ceiling lift. He lives in Sedgefield with girlfriend Emma, who works for the HM Prison and Probation Service.
Wheelchair rugby became Jack's passion after Sean Lacey from the Spinal Injuries Association encouraged him to go to the local club, The North East Bulls. He progressed to Leicester Tigers Wheelchair Rugby and by hard work and dedication to the GB team.  Athletes are classified on levels of ability from 0.5 to 3.5, Jack being classified as 1.
"We were ranked 4 in the world after Australia, Japan and USA. And contests are always really close, games can go either way. We had set a minimum target of achieving a medal and there were no easy matches but winning gold I can only describe as being really crazy. It meant so much to so many people. It's incredible!"
FUNDING REINSTATED
With Jack flying out to the Games on 17 August, Jack's sister Molly had been fundraising and as a qualified physiotherapist offering free physio when GB Wheelchair Rugby lost their funding.
"To have funding reinstated for four years was fantastic as funding ourselves would have made it impossible for many players. The RFU has always worked alongside our sport and given us office space and I feel massive gratitude to the IPF.
"It's not just their financial help but their total support, with virtual fitness sessions throughout the pandemic and the way we are like a family."
With all the IPF clients rooting for Jack and the rest of the wheelchair rugby squad, although he may not like the limelight, Paralympic gold certainly shone a light on Jack's amazing sporting achievement.