Having been catastrophically injured five years ago playing for Solihull rugby club Silhillians, Lee Jones is now their chairman.
As an RFU Injured Players Foundation (IPF) client, he recently became one of the charity's Trustees. Add that to being voted the BBC Sports Personality Volunteer of the Year for the Midlands and it's clear Lee is someone who wants to give back to rugby.
He had no idea that he'd been nominated for the BBC award.
"I didn't know until the day before it was announced. I was on a zoom call with the BBC and they started asking me about the award which I didn't even know I was up for," he laughs.  "We were doing a lot of work at the club trying to get more people out there playing rugby and the guys put me forward without telling me."
He applied to be an IPF Trustee when he saw the position advertised. "I thought I'd like to give something back because they have always been there for me and I also thought it would be good to have a client perspective when making decisions.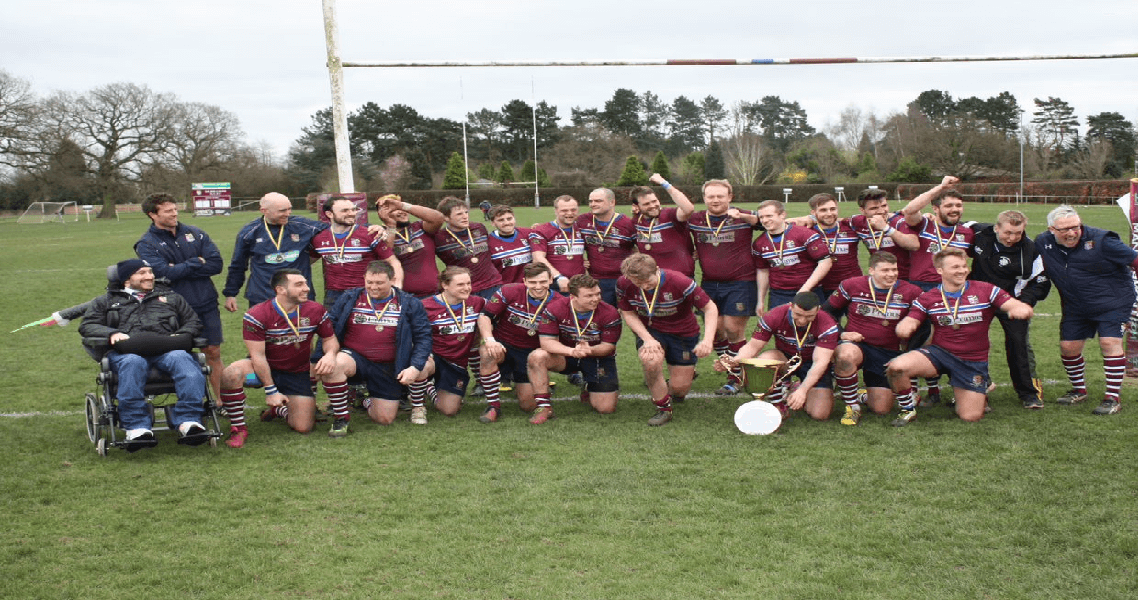 "I've had my first couple of Trustee meetings and what has absolutely amazed me is the scientific research that is done and how far the IPF is involved in making the game safe on behalf of all players. I don't think I was alone in not understanding how much they do in that, I don't think many realise the charity is so involved in injury prevention. It is really impressive.
"I knew the kind of help that's there for clients, of course. I was 34 when I was injured and they have always been there since day one. I have been on Battle Back weekends which make such a difference. I even managed archery! I've been welcomed to the special IPF hospitality box at Twickenham on match days. I've had a standing wheelchair funded which is fantastic and to keep me connected I've been provided with an iPad and phone.
"The social side of the IPF brings clients together and during the pandemic they've been great, with online get togethers and a new Facebook group."
"Lockdown gave us time to think about what we deliver at the club and how. We spent time engaging and forming new partnerships with other organisations to help everyone's wellbeing, adult players, minis and juniors, parents and now we can signpost help that's available.
"The appetite for rugby has grown. We've got about 40 adult men players and, whereas we had five women before, now have 25 women and enough to put a team out. We are having to keep some pitches open over the summer because everyone wants to be out and active. If anything the pandemic has brought us closer together. There have been meetings three times a week, social, mindfulness, exercise.
"The guys and girls have had their first training sessions with everyone back, as well as the youngsters being out on the pitches over Easter because they are so keen to be back. It's been easier this time because everyone understands the roadmap and the Covid rules. We have just cracked on and it's gone really well.
"Clubs have really helped out in the community and ours provided Christmas presents for kids who would otherwise have had none and even sent Santa to deliver them. We kitted out a local pop-up shop with uniforms and got behind Hampers for Heroes, working with the NHS, all those wonderful doctors nurses and hospital staff who were risking their health to help us all. Of course, we also continued raising funds for the IPF!"