Tom Hughes was catastrophically injured playing rugby having just returned as an Army captain from a tour of Afghanistan but in the intervening decade his achievements have been nothing less than extraordinary.
Right now he is vaccinating people against the coronavirus, having completed all the appropriate training, at London's Science Museum which he found a "wonderfully appropriate location".
This comes after spending months creating a remarkable 4x4 camper van as a lockdown project. Being designed and kitted out by Tom, it is unique. Having bought it on eBay, he created a self-sufficient vehicle with its own communications system and power. This monster can pump up its own tyres, lift Tom into bed, stow his Terrainhopper all-terrain wheelchair and power its own kitchen. It has souped up suspension, outstanding insulation and can go where no ordinary camper van could ever venture.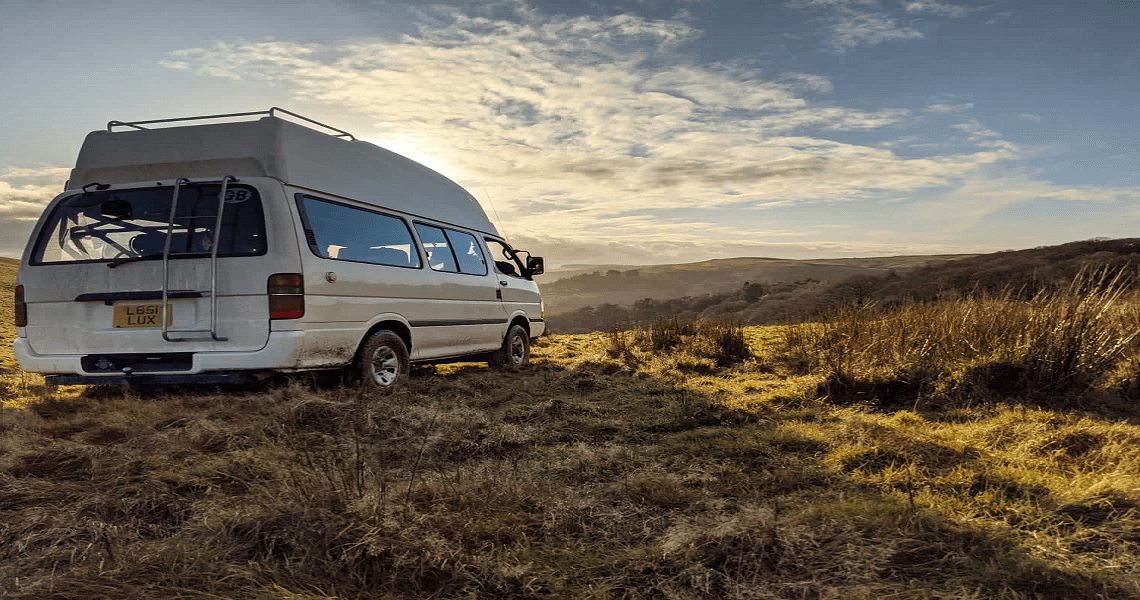 Tom has passed amateur radio exams and, later this year, his one-off camper van is destined to travel the world, being shipped out to the destinations on Tom's round the world trip on his accessible catamaran Artemis. His boat is named after one of the most important Greek deities, the goddess of hunting, and obliquely after Tom's mother Diane, akin to Diana, the same goddess in Roman mythology.
When Tom is on board or onshore he will have radio communications from boat to van and Artemis, designed and purpose built in Millbrook, Cornwall, by Dazcat Multimarine, will be ready for sea trials this month (April). Over the summer Tom wants to undertake a trip from Cornwall to Scotland, Norway, Iceland, Ireland and back to Cornwall, to get ready for his Trans Atlantic journey by end of year.
A Fellow of the Royal Geographical Society, Tom's exploration on land, coast and beneath the ocean, sees him well equipped for this particular adventure. A qualified technical diver and diving instructor, he is trained to use a rebreather, which means he can dive for longer and without the kind of bubbles that would stop him getting up close to marine creatures.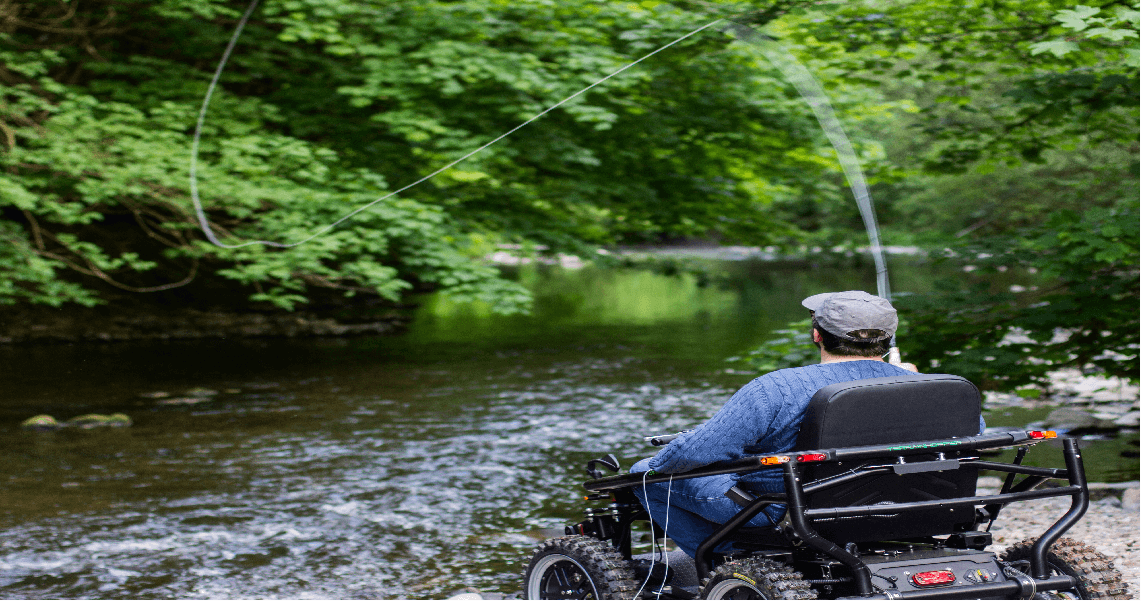 Tom has been a client of the RFU Injured Players Foundation ever since he broke his neck in a rugby match as he built towards selection for the Army v Navy game. He thinks the charity is "absolutely fantastic. I can't speak highly enough of the help they have given to me and all the other clients."
He reels off a list which includes helping him buy a home, get specialist physio, purchasing his Terrainhopper he calls 'The Beast' which goes everywhere, including on an African safari before the pandemic, his rebreather and funding his PHD.
Since his injury, Tom has completed a Defence Fellowship at Oxford, a Masters Degree via Glasgow and a PhD in International Relations at St Andrews.
He'd bought a rusty, rolling shell of an MG when he was 18 and began learning to weld to restore it. Then he had it professionally restored while on tour in Afghanistan in 2011, but having been injured, couldn't drive it. Over the next seven years he slowly found all the parts to convert it to an automatic he could drive with hand controls. Then, in partnership with Frontline Engineering in Abingdon, converted it and bolted on a supercharger for good measure. It's probably the only supercharged automatic MG Midget in the world, having had its hand controls debut at the British Grand Prix in 2019, when Tom drove F1 driver Romain Grosjean around the track in the drivers' parade.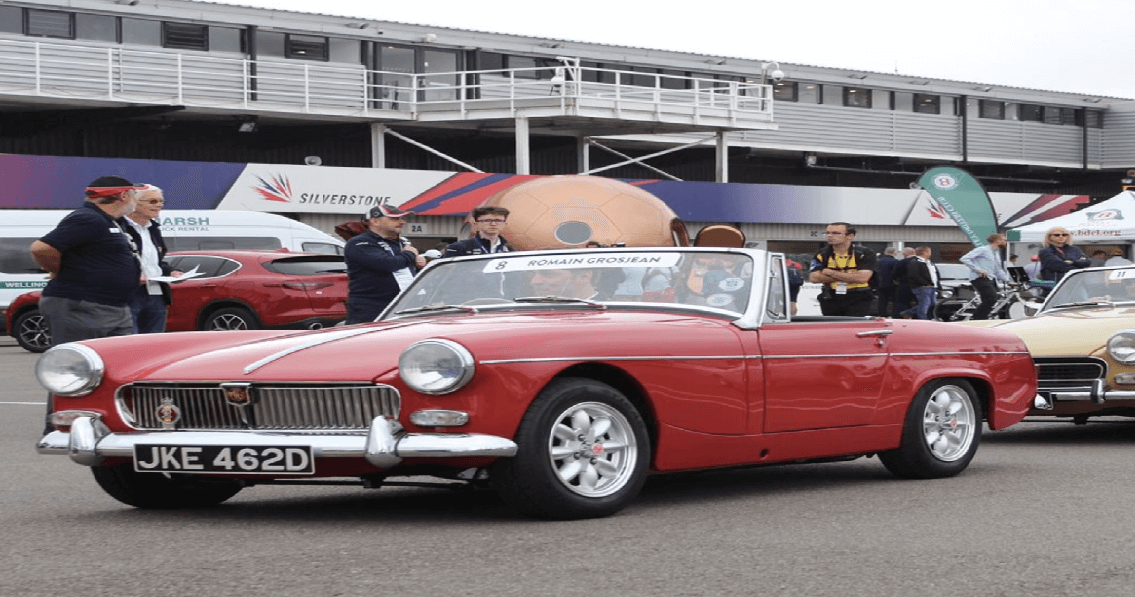 Now he will continue conquering the world taking Artemis through the most daunting oceans and to some of the most beautiful and remote outcrops of land. Various crew members will join at various stages as, towards the end of 2021, they head across the Atlantic, from Cape Verde, Brazil, the Falklands, the The Strait of Magellan, Chile, on to the Pacific and various tropical atolls: Australasia, Indonesia, Sri Lanka, Madagascar and Southern Africa.
Tom says the boat has a good galley and he looks forward to greeting and even entertaining members of the rugby family on his voyage. His achievements continue to be nothing less than extraordinary and an inspiration to us all. Tom's Instagram on the boat is: @sv.artemis and on the campervan is @4x4hiace.