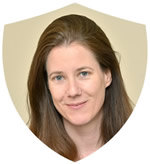 Karen Hood
Head of the IPF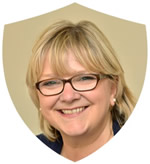 Caroline Searight
Client Services Manager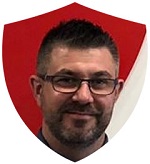 Dave Bentley
Welfare Officer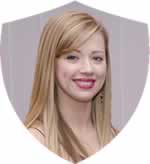 Rachel Thomas
Team Administrator
Trustees
Stephen Pearson - Chair of Trustees
Stephen joined the IPF Board in August 2013 and is RFU Council member for Oxford University and current chair of the RFU Player Safety and Welfare Board. He is also a member of London Scottish and an honorary fellow of Trinity College Oxford. Stephen is the Chief Investment Officer at Jupiter Asset management.
Fred Middleton
Fred joined the IPF Board in July 2008 and is a neurological specialist who has recently retired. He is the Vice Patron of The Queen Elizabeth Foundation, a Trustee of ASPIRE and patron of Regain. Fred enjoys golf in his free time. 
Judy Metcalfe
Judy joined the IPF Board in August 2013. Graduating from Cambridge University, Judy has been a full time and supply teacher and has worked in PR and Media and managed Corporate Events for Acorns Children's Hospice Trust.
Stephen Duckworth
Stephen joined the IPF Board in July 2015 and is an IPF client with extensive charity experience. This includes acting as a trustee for Inspire - supporting spinal cord injured people and being a friend of the Vocational Rehabilitation Association. Stephen is also Special Adviser to the Shaw Trust.
Emer McGilloway
Emer joined the IPF Board in January 2016 and is currently the clinical lead for rehabilitation at King's College Hospital, specialising in traumatic brain injury and vocational rehabilitation. Emer is also an alumna of the Guildhall School of Music and Drama and the National Opera Studio and was a professional opera singer for several years.
Evan Davies
Evan Davies joined the IPF board in February 2017 and is a consultant spinal surgeon in Southampton. As a faculty member of AO Spine, an international community of spine care professionals, Evan uses his clinical and research expertise to improve patient care and outcomes through education and knowledge exchange. Rugby has been his passion since he starting playing at minis for a local side, and he currently is a member of the RFU's Medical and Sports Science technical advisory group.
Ewen Murchison DSO MBE
Ewen joined the IPF Board in 2020. He is a serving Major General in the Royal Marines and has deployed (and played rugby) around the world. After 4 years as Chairman and Trustee of the Royal Navy Rugby Union he served for 2 years on the RFU Council before stepping down prior to deploying to Afghanistan for a third time. Throughout his military career he has had much to do with injured servicemen, working to develop rehabilitation and recovery pathways, including taking an active role during the initial Invictus Games. He passionately believes that rugby players, like servicemen, deserve the very best support available should they be injured in the 'line of duty'.
Roger Badman
Roger joined the IPF Board in January 2020. Alongside this he has been a volunteer liaison officer with the charity for many years. He is a solicitor in Crewe and has enjoyed junior club rugby, across several decades, in both Lancashire and Cheshire.
Norman Robertson
Norman joined the IPF Board in 2020. He has been a member of the RFU Council as Chairman of National Clubs Association for eleven years, and is now a distinguished member. He was a former Player and Chairman of Stourbridge Rugby club, and refereed for twenty years with North Midlands Referees Society. He is now a retired Chairman of Mechanical Engineering group of Companies.